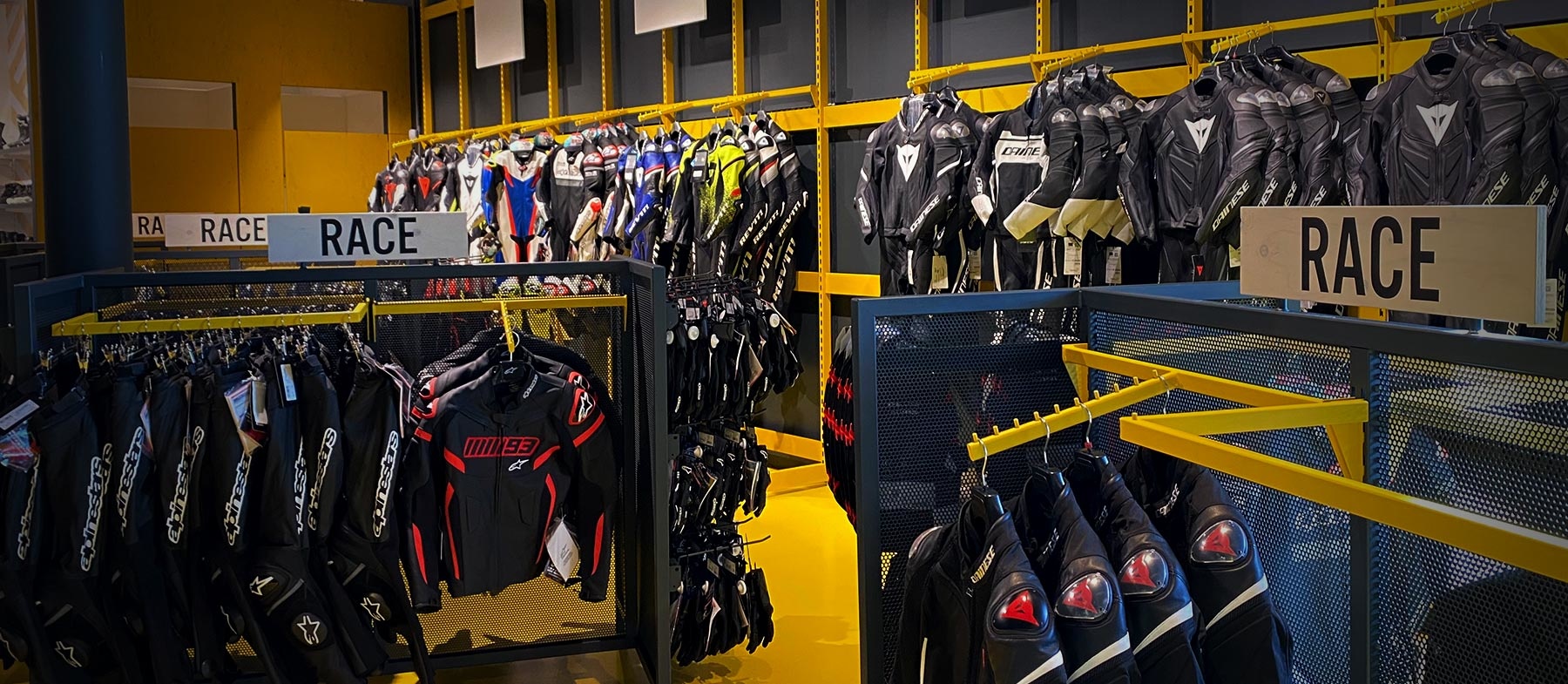 Aziëweg 13, 9407 TC Assen
In the motor capital Assen you will find 1000m2 of the finest collections of motorcycle MKC.
Under personal supervision and in a relaxed atmosphere, we help you in Assen to your outfit with 1000m2 of motorcycle latest collections of our top brands. Full of passion for motorcycling and with full attention to you, you 7 days a week to welcome our MKC Moto shop along the A28 in Assen.
Opening hours Assen.
This week (18-10 t/m 24-10)
Monday

Tuesday

Wednesday

Thursday

Friday

Saturday

Sunday
Next week (25-10 t/m 31-10)
Monday

Tuesday

Wednesday

Thursday

Friday

Saturday

Sunday
What you can find in Assen.
Latest collections of motorcycle clothing from top brands.
Honest advice from our clothing specialists.
Free coffee and fun in our Bikers Lounge.
The first MKC Moto superstore in the far north is a fact.
Following the opening of our store in Zutphen, the step towards the north logical to further expand to nationwide coverage. During the year, attracts motorcycle-loving Netherlands pointed out to the TT Circuit Assen, which is a stone's throw from MKC Moto Assen is around the TT, Worldsbk and other motor related events and track days. In addition to a McDonald's and KFC around the corner, the Bikers Lounge is centered in the shop a perfect starting location or stopover for a journey through the landscape of Drenthe. MKC Moto Assen is a half hour drive from Groningen and is easily accessible with ample parking space. The location is on industrial Peelerpark, which began at the creation of a 1000m2 superstore in our fully developed store concept.
Shop impression