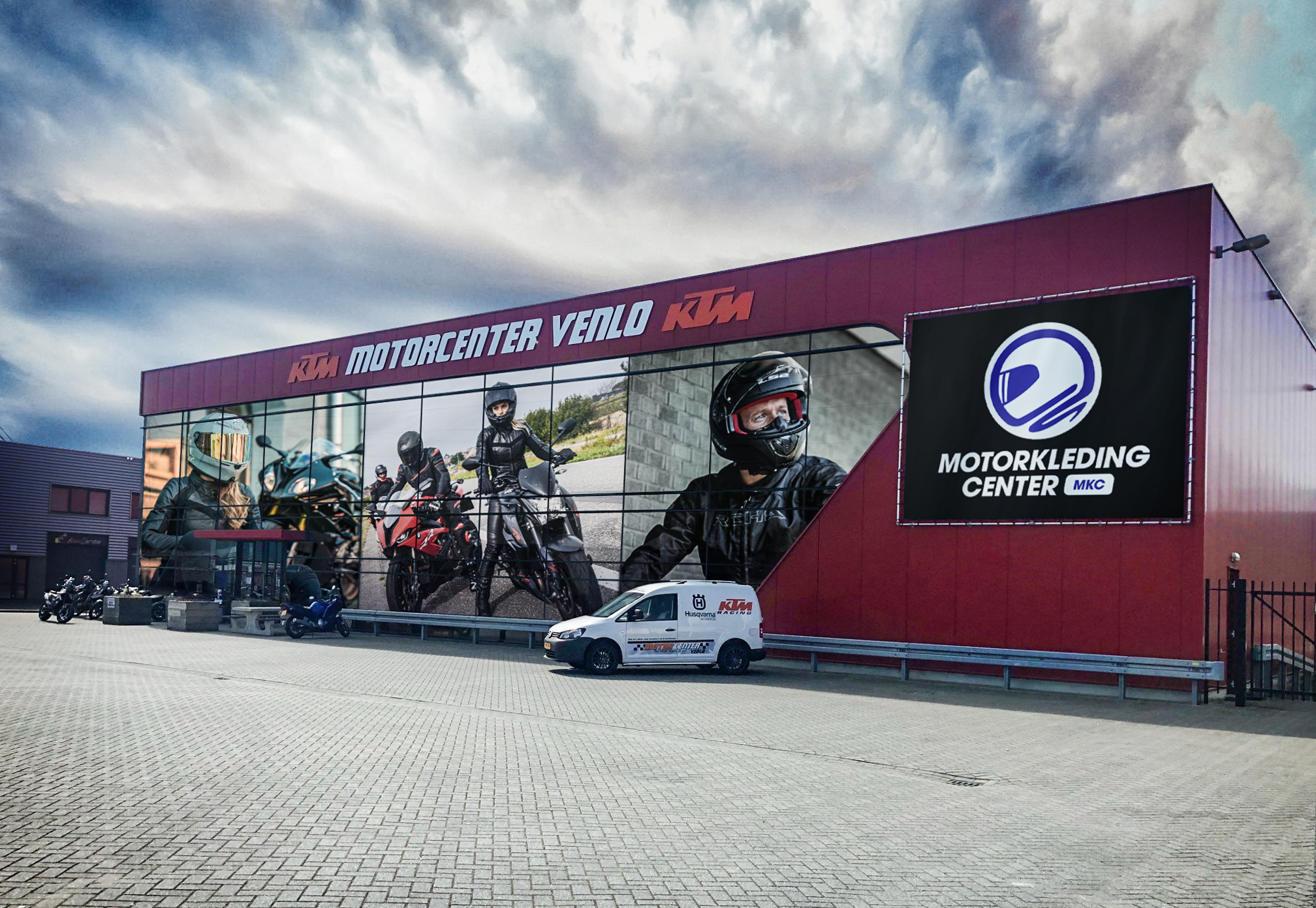 De Gruisdonk 3, 5928 RT Venlo
MKC Moto Venlo is the go-to destination in North Limburg with 1100m2 of motorcycle clothing.
For motorcyclists from miles around, we are the go-to destination. By forces with Motor Center Venlo bundling we can offer all the services and can be found on the first floor of The Grit Donk an orderly MKC Moto store with 1100m2 of motorcycle in Venlo of the leading brands where we are dealer.
Opening hours Venlo.
This week (18-10 t/m 24-10)
Monday

Tuesday

Wednesday

Thursday

Friday

Saturday

Sunday
Next week (25-10 t/m 31-10)
Monday

Tuesday

Wednesday

Thursday

Friday

Saturday

Sunday
What you can find in Venlo.
Latest collections of motorcycle clothing from top brands.
Honest advice from our clothing specialists.
Free coffee and fun in our Bikers Lounge.
Spacious layout and equipment for every type of rider
The spacious layout of our stores and our specialists with a passion for motorcycling make it easy regardless of your wishes and preferences to set an appropriate motor equipment together. MKC Moto Venlo is open seven days a week and on Thursday late night shopping.
Bikers Lounge in MKC Moto Venlo is a perfect stop for your onward journey to the German winding roads or when you stay within its borders as a starting or ending point of your motorbike.
Shop impression